Our admin client area is a purpose-built hub, giving you access to everything you need at your fingertips. From making referrals, to reporting on usage, you'll have it all done in seconds.
With our specially designed, cloud-based software, you and your management team have access to all the tools you need to administer your organisation's occupational health online and at the click of a button.
The online referral system allows you to make an occupational health referral to us at any time.
Using our intuitive, step-by-step referral process, we'll ensure you have the opportunity to provide all the detail required for us to complete an assessment that will fulfil your requirements.
Our usage data section allows you to track the uptake of the service, not just displaying any management referrals you have made, but also displaying anonymous usage data for the self-referral wellbeing services that your staff have used directly.
Manage your staff lists online whenever you would like to. If you have a new starter at your organisation, it takes just a few seconds to add them to the staff list and remove any leavers.
We can organise permissions to your client areas however you would like to.
If you have multiple organisations, or multiple departments within one organisation, and you'd like different staff to be able to manage different sections you can do.
At the same time, if you'd like one member of staff to manage several entities, that's totally fine too.
Our smart permissions based system access means we can work with you to structure your HR and management teams access in a way that works for your organisation.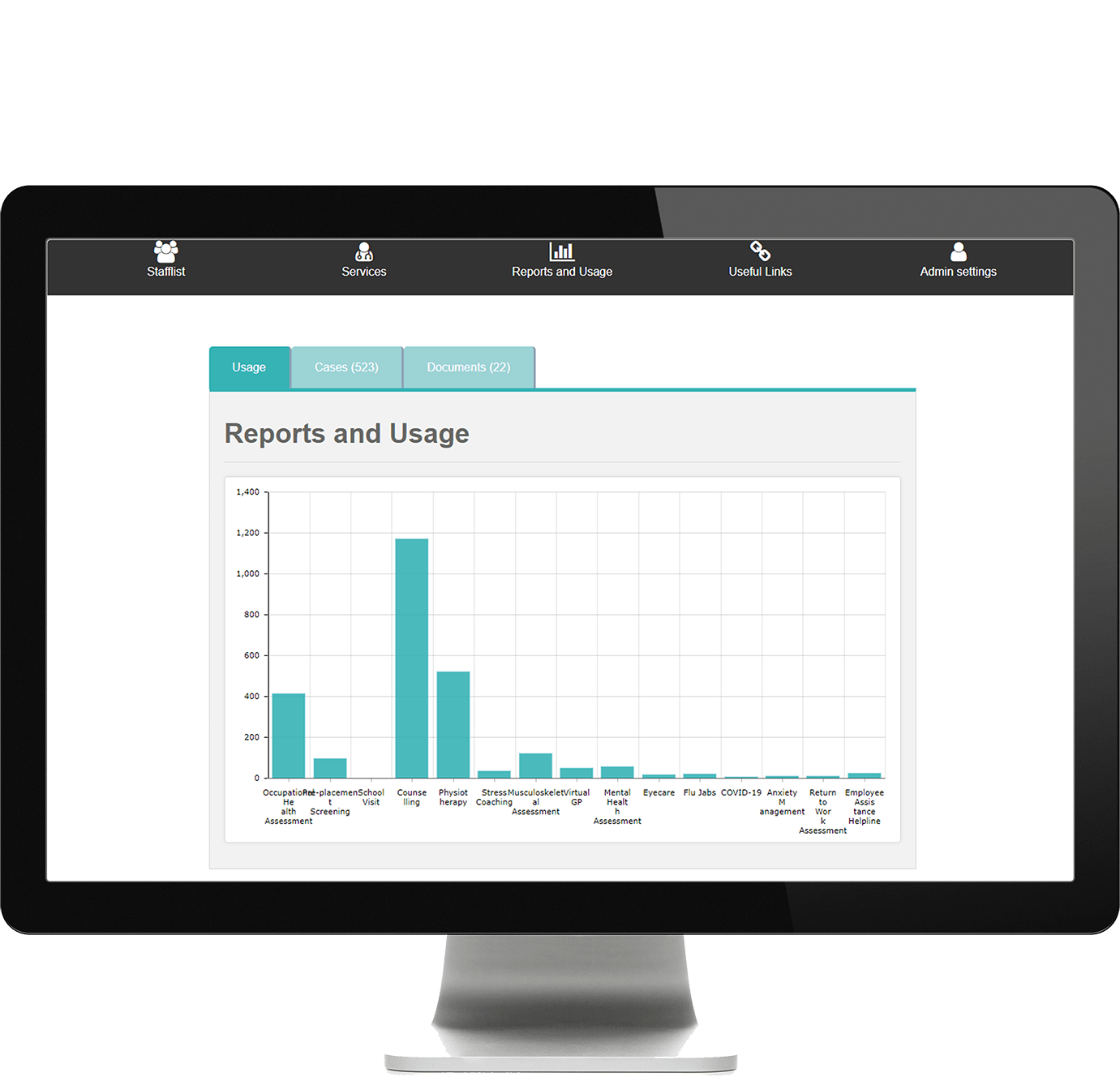 You'll never miss a beat with our admin client area. You'll receive automatic notifications when there's an update regarding one of your cases, and you'll have access to a full catalogue of useful advice and materials.
You will also be able to view previous referrals and download previously completed occupational health reports.
Features of our admin area: